Meet The Extraordinary Team
Experienced people at the centre of our business
We are pragmatic. Our practical and realistic advice brings reliability and we offer a track record you can depend upon.
Our technical team of qualified engineers is carefully selected and security vetted, working with responsibility and autonomy to deliver a timely and seamless service to all our clients. We have a solid team of intelligent, knowledgeable and resourceful people.
Personal development and technical skills development are crucial. As a result our team offer specialist skills with professionalism and authority. We provide opinion and make recommendations. Our knowledge and ability sets us apart.
Attracting and developing people with a professional, customer-focused approach is core to Extraordinary delivering the quality and tailored managed hosting services we are known for. We naturally attract and retain people who understand, agree with and embrace our brand values. Each and every one of us agrees that a positive and can do attitude to each client is vital. We hire and develop each member of staff on this basis.
Driving the business
Our executive team brings a wealth of experience in the IT industry and the Internet.
Andrew Ogilvie, Managing Director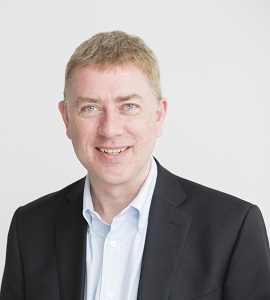 After graduating in Mathematics & Statistics from Edinburgh University, Andrew embarked on an actuarial career working for life insurance companies Scottish Widows and Prudential, qualifying as an actuary in 1994. As a young manager, he gained valuable experience across a range of departments – Finance, Marketing, Product Development and IT.
In his university student days Andrew had an interest in travel, in particular backpacking across Europe and North America. The emergence of the Internet in the mid-90s piqued his interest and in 1995 purchase of a home modem led to a part time hobby running an early travel community website serving European backpackers. The website had an income revenue from selling rail-passes and was sold to a US company for a six figure sum in late 1999.
One of the challenges in developing the travel website had been finding reliable web-hosting services. Over the years the site had gone through four different hosting providers, all based in the US. At that time the UK hosting industry was still in its infancy and Andrew felt there was an opportunity to start a company with strong customer focus and integrity as core values. After researching the market, Andrew founded Extraordinary as Managing Director in 2001.
Andrew is a member of Entrepreneurial Scotland a member run organisation for ambitious growth oriented entrepreneurs. He has participated in Cranfield Management School's Business Growth Programme, an intensive management program for business owners, focusing on growth strategies.
Ivan Groenewald, CTO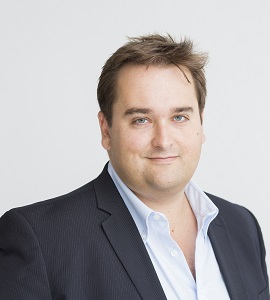 Ivan joined Extraordinary as a Cisco network engineer in 2004. He was hired with a remit of building a resilient, high uptime network, but he quickly started to make an impact on other areas of the business, working to improve infrastructure systems and user experience.
Early on Ivan was instrumental in establishing Extraordinary's graduate program. Over many years this program has identified and developed skilled individuals, many of whom have gone on to take up key positions in the UK's Internet community.
Ivan was appointed as CTO in 2006 and the following year he moved to London to establish Extraordinary's London based technical team and hosting centres. Extraordinary now hosts their servers in 3 datacentres in the UK, backed by a resilient network connecting the Edinburgh and London hosting centres, built on Juniper and Cisco technology.
In 2008 he established Extraordinary's software development centre. This software team has developed key tools enabling the company's continued growth including our cloud security management suite, feedback driven customer helpdesk and payment collection system. 
Ivan firmly believes that a hosting provider should understand the customer and translate their critical needs into easily understood and efficiently implemented technical goals. Ivan leads Extraordinary's consulting team, driven by a passionate belief that technical requirements are best understood through a consultative process executed by technically experienced staff. This commitment to understanding the customer has lead to Extraordinary gaining and retaining customers in the retail, banking and public sectors.

Ivan is currently working on executing Extraordinary's strategy to become a leader in managed hybrid cloud solutions. Ivan's current technical areas of focus are managed services delivery, cloud integration and clients' business continuity needs.

Prior to joining Extraordinary Ivan worked at Adept Internet as a Cisco network engineer. He was responsible for network operations and integrating the technical platforms of service providers Adept Internet had acquired during their national expansion.
Colin Clark, Finance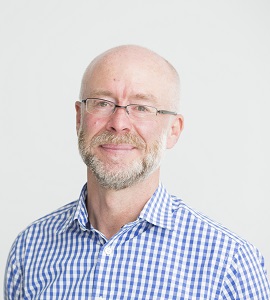 Colin Clark is a Chartered Accountant (ICAS 1982) and has a wealth of experience in financial management, business planning and corporate finance.

Early in his career he was Divisional Managing Director at Bullers plc and Finance & Operations Director at Strathmore Group Limited.

In 1992, Colin joined DX Communications Limited as FD. During his time with DX they were one of the highest growth businesses in the UK, featuring in the Sunday Times Fastrack 100. Colin joined the business when there were three retail shops and he left after the sale to BT Cellnet. At that point DX had grown to c£40m + in annual revenues with 50+ retail outlets, hire division, financial services division and European retail outlets.

In more recent years Colin has advised high growth companies such as Vets Now, Grahams Dairies and Harviestoun Brewery.